You are here

LPL 2021/22 Investor Year-End Guide
LPL 2021/22 Investor Year-End Guide
Submitted by Ciesinski Wealth Management on January 24th, 2022
To ease some of the burdens of the upcoming tax season, LPL has created this helpful guide, which will assist you in becoming familiar with important dates, deadlines, challenges, and opportunities that may arise toward the end of the year.
Please click on the Tax Season Guide for more information.
2021-2022 TAX YEAR-END GUIDE- INVESTOR ADDITION
LPL Investors please review your December 2021 Statement insert regarding the upcoming tax season: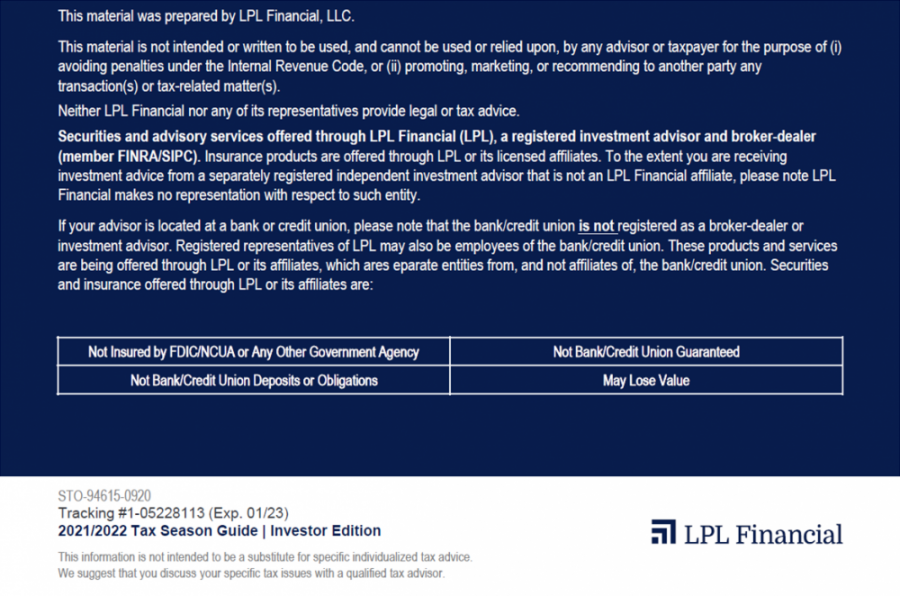 Our Team
Learn more about our amazing team of professionals.
Team members
Administrative Support offered through America Group
America Group Retirement Strategy Centers is a separate entity from LPL Financial, and its associates are separate from Ciesinski Wealth Management.