You are here

LPL Financial 2021 Mailing schedule for 2020 Tax Information
LPL Financial 2021 Mailing schedule for 2020 Tax Information
Submitted by Ciesinski Wealth Management on February 3rd, 2021
LPL's 2021 Tax mailing schedule is now available. Please click on the image below for more information.
If you have any questions please call us at 248-353-6570 x318.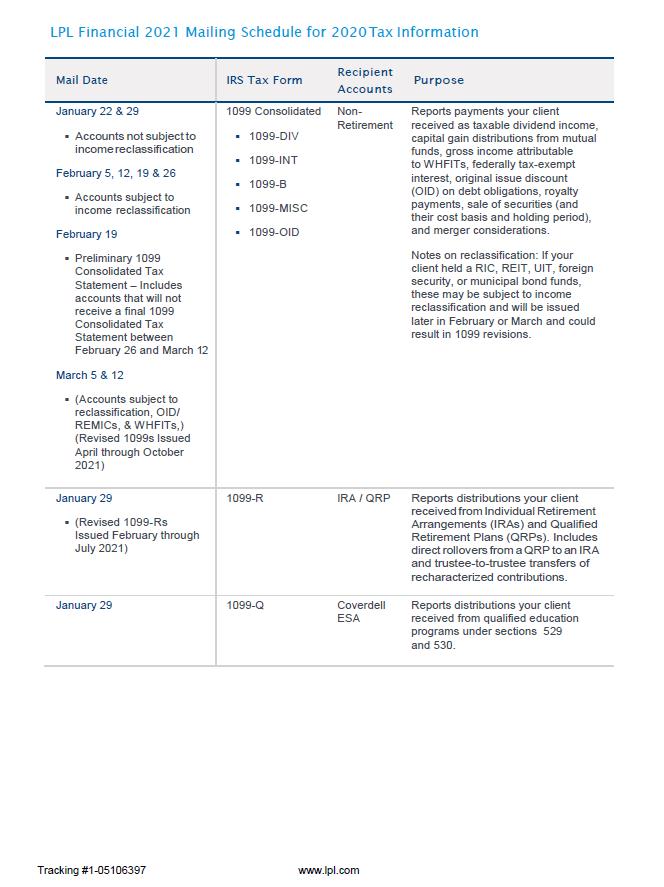 Our Team
Learn more about our amazing team of professionals.
Team members
Administrative Support offered through America Group
America Group Retirement Strategy Centers is a separate entity from LPL Financial, and its associates are separate from Ciesinski Wealth Management.